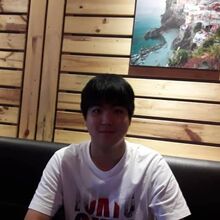 Bryan Lim

Species

Human

First Appearance

Loonatics On Ice

Age

8-10

Powers/Ablities:

Dragon Fire, Magic Powers, Fairy Transformation (From Winx Club)

Friends

Ace Bunny (Teammate), Lexi Bunny (Teammate), Tech E. Coyote (Stepfather), Rev Runner (Playmate/Best Friend), Slam Tasmanian (Best Bud), Danger Duck (Rival & former enemy), Tweetums (Best Friend)

Likes

Ace Bunny, Lexi Bunny, Tech E. Coyote, Rev Runner, teaching good manner with Rev, Sharing Rev with Tech, pop music, rock music, disco music especially R&B Music, entertainments, video games, foods, joining with Slam, teammates with Ace and Lexi, relationship with Tech, Dancing, Singing, girls, making fun with Danger Duck, female songs, fairies, animals talent, puppies, soda pop drink, desserts, karaokes, important mission, Tech being Happy, Roller Coaster (sometimes keep safe), Tech's frustration (sometimes, Tech caught Duck), japanese food, sushi, J-pop music, green tea,

Dislikes

Danger Duck (formerly), being nervous with Tech, Horror, clowns messing everywhere, seriously mission, losing teammates, boring, Lazy Sunday, messing my stuff about Danger Duck, eating by Slam, Rev non-stop talking, being dork or idiot, jealousy about Tech and Duck, Poker game, root beer, old daddy, being down, being freak out, Tech's frustration (sometimes, being terrified), being angry, boys or men immature, fooled me with Danger Duck, Roller Coaster (sometimes being perish and don't ride again), country music, being fooled, calling me embarrassment about my panties

Gender

Male
This is your user page. Please edit this page to tell the community about yourself!
Spell used of Believix
Fire Arrow
Dragon heart
Fireball (similar of Danger Duck's power)
Dragon Wing
Dragon Fire
Fire magic
Fire Catcher
Sensing flame
Supernova
Flaming Armor
Strength of life (Believix Power)
Community content is available under
CC-BY-SA
unless otherwise noted.